Tree of Life – Nurturing Birth and Beyond exceeded our expectations and any doula service my husband and I could have ever hoped for.
Immediately, I felt at ease talking to Georgie on the phone. She was approachable, warm, and knowledgeable and we naturally connected like we were beautifully attuned friends.
Once we met, I found Georgie was an amazing resource, source of comfort, generous ally, and experienced birth mentor. Not only was she extremely professional but she also offered helpful and creative approaches to planning and preparing for our baby's birth as the sacred ritual that it was. Georgie even spoiled me with lovely gifts and a thoughtful surprise outing!
Words can't adequately express what a comfort and blessing it was to have Georgie present during the labour and the birthing events, both planned and unexpected. She offered wonderful support not only to me but to my husband and even helped us capture moments we would otherwise have sorely missed by taking photographs and videos. An advocate to the end, Georgie helped ensure I could have the natural third stage of labour, whilst I was distracted (enamoured) by our perfect little baby girl!
I'm utterly grateful for that and the peaceful manner in which she did it.  I can't recommend Tree of Life Doula Services enough.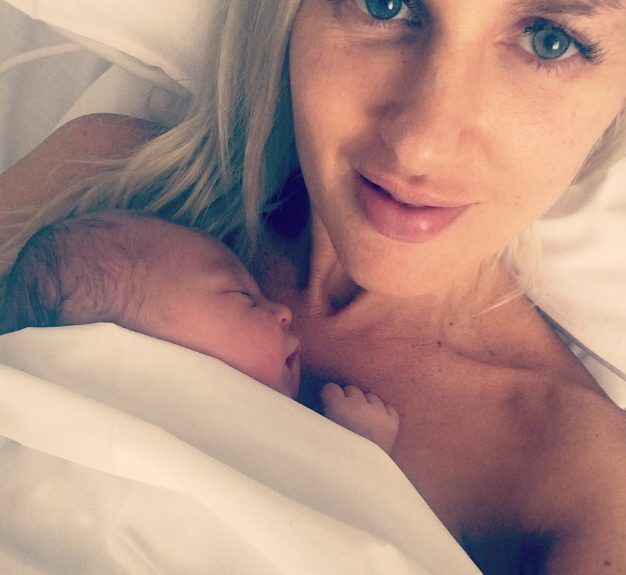 What you get when I support your birth:
NEWS FLASH!!
I'm currently taking a break from Doulaing in order to focus on my studies, I will update this page with any updates in the future
I only take on one client a month so therefore the chances of birthing with me and not a backup are very high – you chose me as your Doula for a reason…to be there on the day you need me
All pre-natal and post-natal meetings are in the comfort of your own home.  There are four sessions of 2 hours each:

Birth Planning
Partner Support Techniques and Postpartum Planning
Special One-on-one session with Mum to be
Birth Debrief – within a week of the birth

I am on call for your birth 24/7 from 38 weeks until you have your baby and am available during your pregnancy and labour by email and phone
I will be with you from the time labour establishes until you are ready to bond as a family and feeding has been established
I have a range of books on pregnancy, labour and postpartum in my library which clients can borrow during the course of our time together, just ask for the full list to choose from once you decide you would like to hire me as your Doula
I have been incorporating many experiential processes in my Doula appointments – some of these are learning pain-coping and mindfulness practices that you can learn in your final months of pregnancy that will truly help on your baby's BIRTHday
Having had extensive training with the Sacred Living Movement live around the globe, I have greater understanding of what connects women, couples and their babies and understand the life lessons each birth brings
On the big day I will bring homeopathic remedies, essential oils, my rebozo, a diffuser, my hands, my heart and my knowledge from over 90 births as a DoulaI'm
Anthony and I can not thank you enough for all your support and guidance in achieving my VBAC.  I honestly couldn't have done this without you, you are an angel sent from above.  You have no idea how much all this has meant to me and having you being a part of this journey is something I will always be grateful for.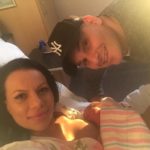 Vicky, Anthony & baby Gabriella
 The birth experience was an extremely positive one and Georgie was there with ice chips, a soothing cool towel and encouraging words at all the moments that I needed them the most. It is clear that she is passionate about pregnancy and birth and would recommend her to anyone looking for a dedicated and attentive doula in their journey.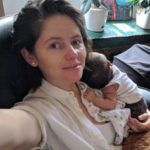 L.K.
Childbirth is a profound rite of passage, not a medical event (even when medical care is part of the birth).
The essence of childbirth preparation is self discovery, not assimilating of obstetric information.
Childbirth preparation is a continually evolving process (for parents and teachers), not a static structure of techniques and knowledge.
Active, creative self expression is critical to childbirth preparation.
The purpose of childbirth preparation is to prepare mothers to give birth in awareness, not to achieve a specific birth outcome.
Pregnancy and birth outcome are influenced by a variety of factors, but can't be controlled by planning.
In order to help parents mobilise their coping resources, it is critical for childbirth classes to acknowledge that unexpected, unwelcome events may happen during their labour.
Parents deserve support for any birth option which might be right for them (whether it by drugs, caesarean, home birth or bottle feeding).
Pain coping practices work best when integrated into daily life, rather than 'dusted' off for labour.
Fathers and birth partners help best as birth guardians or loving partners, not as coaches; they also need support.
For parents, pregnancy, birth and postpartum is a time of continuous learning and adjustment; holistic support and education should be available throughout that period. Childbirth preparation is also parent preparation.