Hypnobirthing Australia ™ Positive Birth Program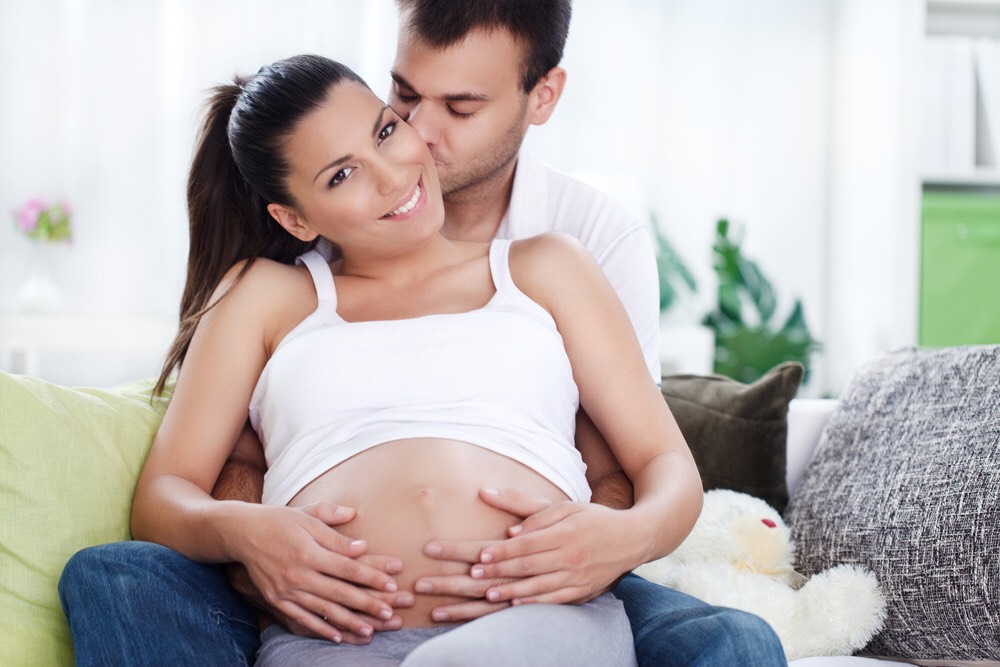 The Hypnobirthing Australia ™ course is a method of preparing the mind and body for a positive and calm birth no matter how the birth unfolds.
This program provides the birthing woman and her partner the knowledge and tools to feel empowered and excited, not fearful and anxious about their birthing day.  You only get one chance to birth your baby with ease and comfort and with the right science-based and evidenced-based knowledge; you can use the techniques we teach to ensure a smoother passage for both mother and baby. 
The course also focuses on the partners in having a truly supportive role – they play such a big part in the preparations for their birthing day, feeling connected and an integral part of the process.
I've made a decision to focus on smaller classes.  This way, participants feel a sense of connection in a safe space to share insights and ask the questions they really need answers on.
I'm capping my classes at 3 couples…so best you book in early!
I can't wait to share this work with you all and be your guide through such an important moment of your lives!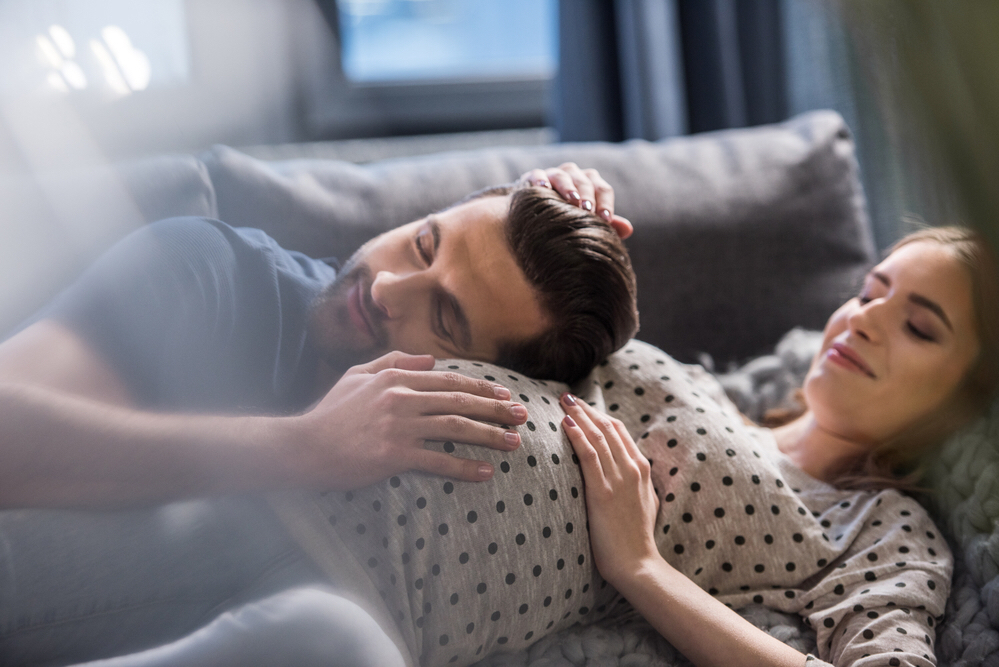 The 4 part Positive Birth Program is for pregnant couples and explore the following topics:
Unit 1 - Creating and maintaining a positive mindset
We will explore the mind-body connection, how our brain is wired to birth, releasing fear to break the fear-tension-pain cycle, why hormones are our friends and how to set yourself up with the most favourable environment in order to release your body's natural hormones and endorphins
Unit 2 - Our toolkit for birth
We cover music, scent, instant relaxation techniques, self-hypnosis tracks, acupressure, active birth, releasing endorphins through massage & touch, breathing techniques for each stage
Unit 3 - Preparation & choices for empowered birthing
We will cover bonding with baby, birth partner as advocate, preparing the body for birth, optimising baby's position in the womb, common interventions and how to communicate effectively with your caregiver and self-hypnosis, meditation and deep relaxation techniques and scripts
Unit 4 - Birth - bringing it all together
We cover all the practical information like what to expect in the final weeks and days, how will you know you're in labour, the birth partner's role, ways to find comfort in labour, fear release, procedures during labour and after baby is born including cord clamping and the delivery of the placenta, bonding & breastfeeding, a self-hypnosis rehearsal for birth and a practice routine so you can prepare for the birth!
And here's all the details:
Where: Cronulla face to face (whilst maintaining social distancing)
When: 4 x 3 hr classes
Tuesdays 6:30-9:30pm or Saturdays 10-1pm
Next Courses:
June 9th, 16th, 23rd & 30th
June 13th, 20th, 27th & July 4th
July 7th, 14th, 21st & 28th
July 11th, 18th, 25th & Aug 1st
Aug 4th, 11th, 18th & 25th
Aug 8th, 15th, 22nd & 29th
What is included:
Class for 2 people
12 hours of course content
Comprehensive parent folio of resources
4 x MP3 downloads
Birth rehearsal video
E-book
Goodie bag worth $100
Snacks & drinks
How Much: $550
Places are limited to 3 couples.  Click the button below to register your interest now to avoid disappointment!
Yes, I'm interested!
If you can't make it to a scheduled class,
we offer many ways for you to reap the benefits of a Positive birth!
Private Sessions in your own home or mine

You will receive the Positive Birth Program delivered in the comfort of your own home or mine with just you and your birth partner. This is the most flexible, intimate and private option. We can work together to find the perfect dates and times to suit.
Investment $850
Online Course
It is recommended that you attend an in-person class, however if you are unable to make this work the online course is a fantastic option. You and your birth partner can watch the pre-recorded lessons in the comfort of your own home, in your own time. It is recommended you book a 90-minute Private Session Upgrade with me to compliment this.
Investment $199
Private Session Upgrade $150

90 Minute Private Session
An optional extra for anyone who has completed an in-person or online course. I'll come to your home and tailor the session on areas you wish to discuss in further detail to help achieve your positive birth! It's recommended that you book a private session along with your Hypnobubs Online Course Enrolment. Online Course + 90-Minute Private Session is a great way to get the best of both worlds!
Investment $150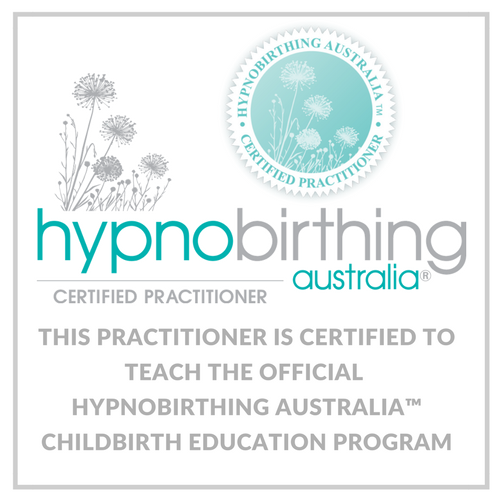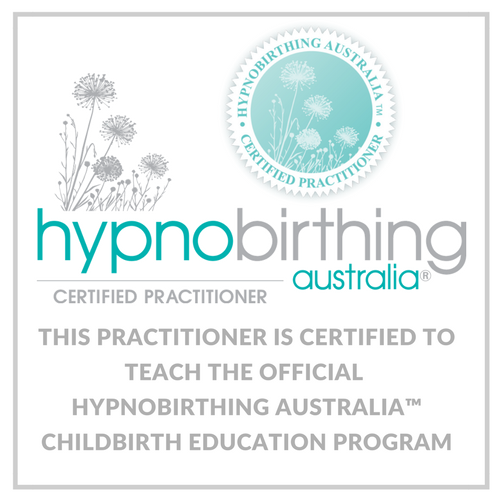 More information on the Positive Birth Program
The Hypnobirthing Australia ™ course is a method of preparing the mind and body for a positive and calm birth no matter how the birth unfolds. It gives the birthing woman and her partner the knowledge and tools to feel empowered and excited, not fearful and anxious about their birthing day.

You only get one chance to birth your baby with ease and comfort and with the right science-based and evidenced-based knowledge; you can use the techniques we teach to ensure a smoother passage for both mother and baby. The course also focuses on the partners in having a truly supportive role – they play such a big part in the preparations for their birthing day, feeling connected and an integral part of the process.

The Positive Birth Program is not all about 'self-hypnosis'…in fact, it's just one of the many tools that we utilise to prepare and experience a positive and empowered birth. And you won't leave the training feeling like well that was great, we have learnt so much but what now? How do we put it all together? Each couple is given a voucher in order to download the tracks needed in addition to a folio of resources that includes all the main points, the scripts, the practical exercises and a routine to practice for up to 36 weeks and then another for the time you are about to meet your little one! Everything you need is in one place and is yours to keep!

As a Doula who has been supporting women and their partners over the span of the past 6 years (and 60 births in addition to my own), I have seen what a difference the Hypnobirthing Australia TM course has made for those who have chosen to prepare for their birth in this way. The women are calm, focused and capable and many times, by the time we arrive at the birthing location if moving from home, they are ready to push their babies out. Many times they are so calm, many midwives don't believe just how far along they are. I believe in this work so much…it encompasses everything you need for a truly POSITIVE BIRTH.

There is a quote by Barbara Katz Rothman that really sums up the reason I love this work so much - 'Birth is not only about making babies. Birth is about making mothers – strong, competent, capable mothers who trust themselves and know their inner strength.' No better way to sign off really…I look forward to sharing in your journey x