Sacred Birth Journey Classes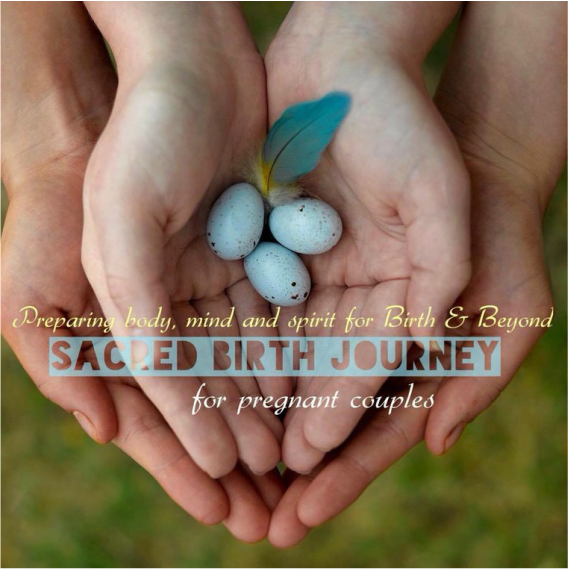 This course is for couples and follows on from Sacred Pregnancy but you can choose to do this as a standalone course – a chance for couples to connect intimately with each other and their baby
If you are at the end of your pregnancy and want a special place for you and your partner to connect to discuss important birthing topics as you dance, run or confidently walk through your Rite of Passage from Maiden to Mother…Then you NEED Sacred Pregnancy BIRTH Journey classes!
Birth is a unique and special time for every woman, no matter HOW or WHERE it happens and each birth should be looked at as the Most Sacred Time in a woman's life. Only GOOD can come from a peaceful, empowered birth experience, both for the mother and the baby. You will also gain CRITICAL information about postpartum care and Mother Roasting!
This fresh start at new life gives the mother the confidence she needs to step into her new ROLE…This PEOPLE…is how we change the world!
The 4 week "birth journey" courses are for pregnant couples and explore the following topics:
Part 1: STANDING AT THE EDGE
Each couple will leave today's group with the idea that it's time to start the energetic shift into preparing for childbirth.  EMOTIONALLY + SPIRITUALLY + PHYSICALLY it's time for each woman to start gathering her personal tools together to help assist her with childbirth.  A key factor of these classes is CONNECTION for the couples.  We want the couples to deepen their connection with each other, while in these classes to strengthen their bond before baby arrives.
Each couple will leave today's group with information on how their bodies work with them to produce OXYTOCIN when they surrender to their surges, rather than fight against them with rushes of ADRENALINE.  They will understand this concept of surrendering by approaching each of their senses, getting creative and exploring how WORD MEDICINE works and what they can do to change their whole birth experience.
Each couple will leave this week having connected with the baby and released any fears that may be lingering about becoming parents, learnt the LOVE LABOUR method, birth basics and other comfort measures, including REBOZO & BIRTH BALL, and tapped into emotional + spiritual + physical nesting.
As the class weeks are coming to an end, it's important to provide closure for the couples and to help them with the idea of transitioning into 'birthing' their baby and what those first days postpartum will be like.  We will explore the concepts of BABY-MOON, MOTHER ROASTING, BELLY BINDING, belly firming paste and closing with 'going to the salt bowl'.  As each couple transitions into parenthood, we want them to explore what they will do immediately following the birth, both for the SEALING of the birth journey for the mama + papa and for the earth-side entrance for baby, as they all become a family.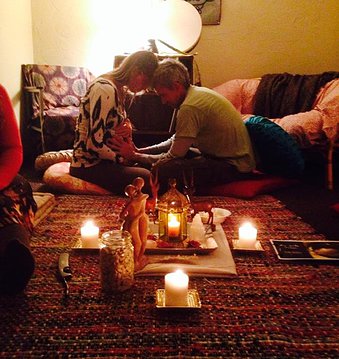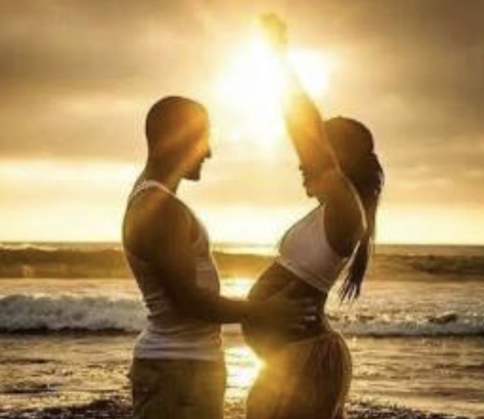 And here's all the details:
Where: Cronulla
When: Tuesdays 6-9pm
What: 4 weeks to celebrate you as a couple & connect deeply to that little being!
Class for 2 people
Drinks & goodie bag
All supplies & materials
10+ hours of learning & nurturing
Gentle guidance from an expert facilitator
How Much: Only 4 easy payments of $150 or $500 when you pay in full (save $100)
Places are limited to 5 couples. 
4 places available!
Click the button below to register your interest now to avoid disappointment!
Yes, I'm interested!